The International Wireless Conference and Expo was back in Las Vegas this year and packed with exciting new announcements. Almost 7,000 professionals from the government, public safety, transportation, utilities and enterprises gathered at the Las Vegas Convention Center to participate in the premier event for critical communications.
Critical communications professionals received an exclusive look at the latest product announcements and advanced critical communications solutions from JVCKENWOOD.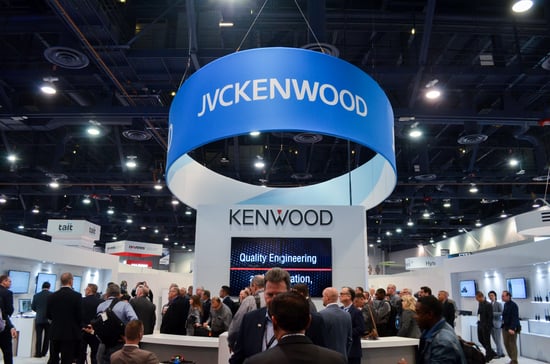 If you weren't able to join us at the show or just want to look back at the event, check out some of our favorite moments from the 2019 International Wireless Communications Expo.
Annual KENWOOD Dealer Meeting & Training
We kicked off the week with our Annual KENWOOD Dealer Meeting and Training Day packed with educational and training sessions to get our team excited for our new innovations planned for 2019.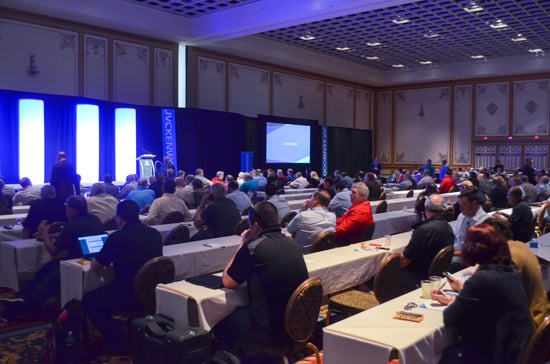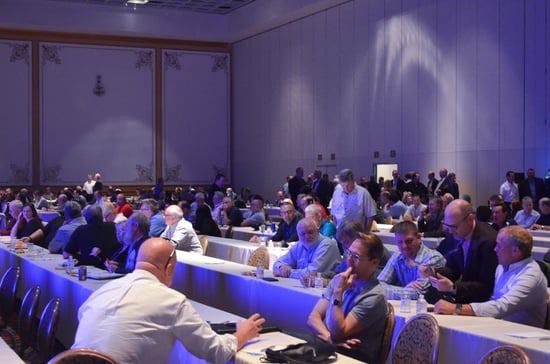 KENWOOD Viking®
Viking VM7000 All-Band, Multi-Deck Mobile
The VM7000 was a highlight for the many agencies that require communication across multiple frequency bands. With the VM7000 All-Band Multi-Deck Mobile, you can simultaneously receive and display up to four bands so you never miss a call. The "select" and "unselect" speakers give you the option for audio control similar to a dispatch console. Download the VM7000 product sheet now to learn more.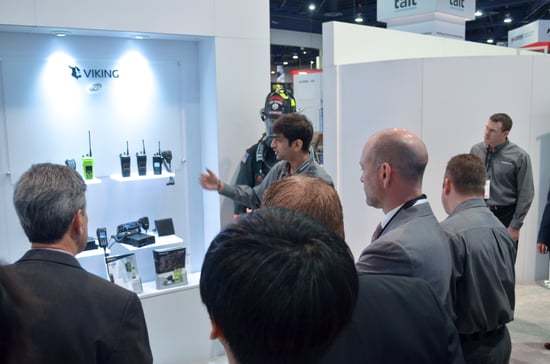 Viking VP6000 Portable
The Viking 6000 series portable radio specifically designed for today's public safety agencies with advanced features and ergonomics to meet the first responder's mission-critical operational needs. Download the VP6000 product sheet now to learn more.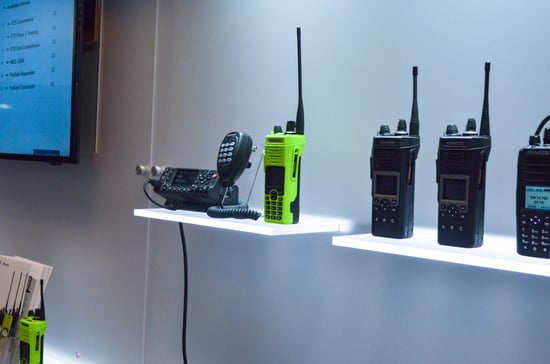 Viking Vault®
Viking P25 radios and software licenses are simple to manage with Vault – your free cloud-based asset management tool. With Vault you can assign, store, and transfer both perpetual and non-perpetual licenses, view the total value of your licenses, and view and create custom tags and groups for your entire radio fleet.

Viking P25 & MSA SCBA Integration
Earlier this year, JVCKENWOOD announced a new partnership with MSA to help firefighters overcome communication challenges of the fireground. MSA's industry-leading G1 self-contained breathing apparatus (SCBA) now allows voice transmission – via Bluetooth® technology – over a number of Kenwood portable radios, including the VP5000, VP6000 and NX5000 series.

Viking P25 & Pyramid EVRS
Improve the portable user experience and extend portable coverage for first responders with Pyramid's enhanced vehicular repeater solution for Viking P25 radios. Download the EVRS white paper now to learn how your agency can solve the challenges typically associated with DVRS implementation.
KENWOOD ATLAS® P25 Systems
Enhance interoperability, coverage, and reliability with ATLAS P25 systems. With no single point of failure, ATLAS's patented Latitude™ technology provides an IP-based system architecture that offer increased flexibility when compared to traditional LMR systems. Download the ATLAS P25 Systems Overview to learn more.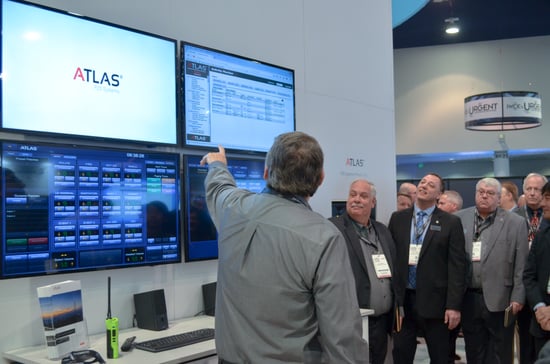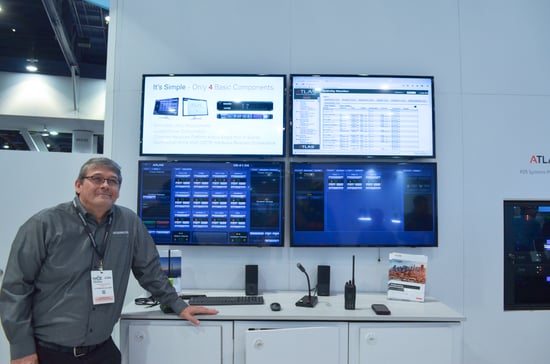 KENWOOD KAIROS® DMR Tier 2 & 3 Systems
JVCKENWOOD expanded its Digital Mobile Radio (DMR) portfolio with KENWOOD KAIROS Tier 3 infrastructure. KAIROS technology enables unique and flexible system designs leveraging distributed IP-based DMR capabilities including simulcast, multicast and multisite functionality. KAIROS is the perfect platform for any DMR application, from simple standalone sites to large nationwide systems. Download the KAIROS Systems Overview to learn how you can keep your team safe and connected with KAIROS.
KENWOOD NEXEDGE® NXDN Systems
With one of the largest two-way radio networks in the United States, JVCKENWOOD has a broad portfolio of industry-leading products and a proven track record of deploying NEXEDGE technology nationwide. Our internationally recognized, NXDN standard incorporates Frequency Division Multiple Access (FDMA) for maximum bandwidth utilization and reducing the risk of interference. Download the NEXEDGE Systems Overview to learn more.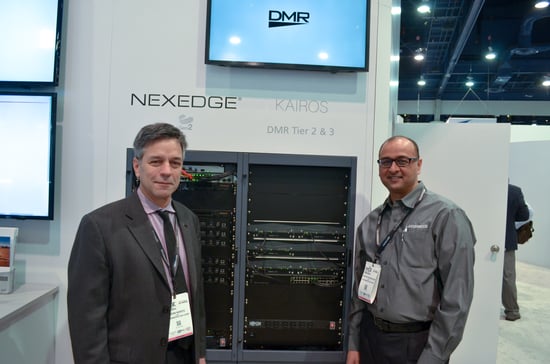 Young Professional Awards
Maria Rowe, Director, Marketing and Communications, was recognized by IWCE as a next-generation leader in the communications technology industry who is shaping the future of the industry. The IWCE Young Professional Awards recognizes young professionals under 35 who have made a significant contribution to his or her company or agency and works in the communications technology industry. Congratulations Maria from the entire JVCKENWOOD family.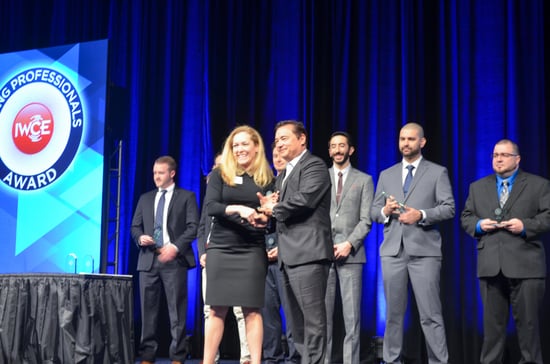 President and CEO, John Suzuki, accepted the award on behalf of Maria Rowe.
Education Sessions
The JVCKENWOOD team participated in variety of education track panels throughout the week discussing topics including Interoperability, Disaster Communications, LMR to LTE transitions, Location Solutions, and P25 and DMR integration. Thank you to John Szpak, Jeya Selvaratnam, Jose Jaime Romero, Bijan Nowroozi, Larry Emmett, Jason Brennan, and Sara Isoardo for sharing your expertise.

StudioOne at IWCE
The JVCKENWOOD team met with wireless communications industry experts Jeya Selvaratnam, Gert Jan Wolf, and Jose Jaime Romero to explore interoperability, global critical communications and 5G, and disaster communications. Keep a lookout for the latest StudioOne session to launch next month.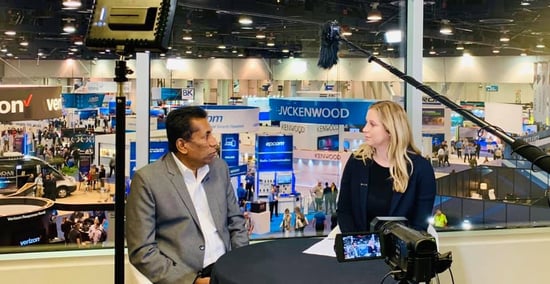 Thank you to everyone who attended IWCE 2019. We hope to see you all again in Las Vegas next year. For additional information on KENWOOD Viking P25 radios or ATLAS P25, KAIROS DMR, and NEXEDGE NXDN system solutions, check out our full line of offerings here.